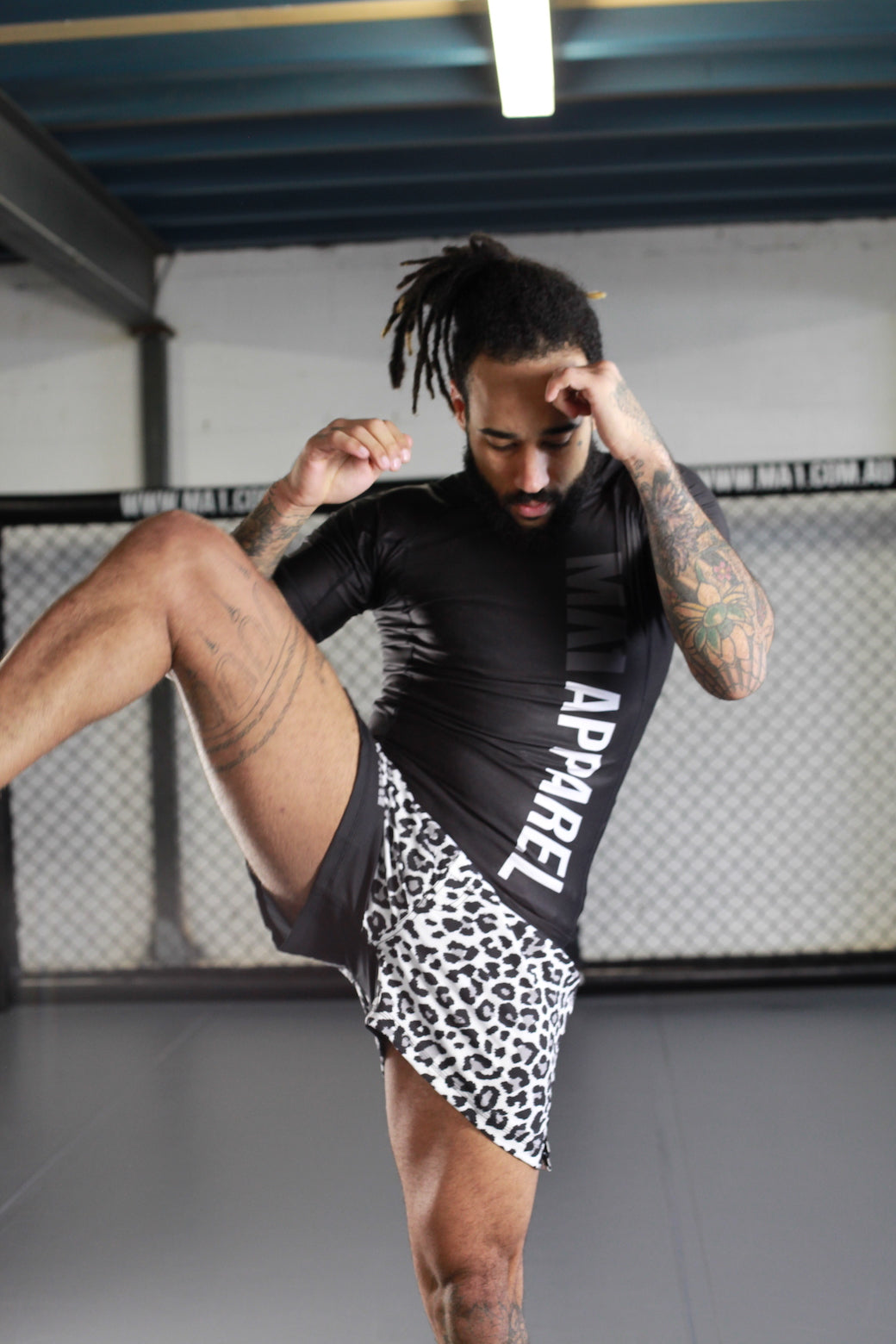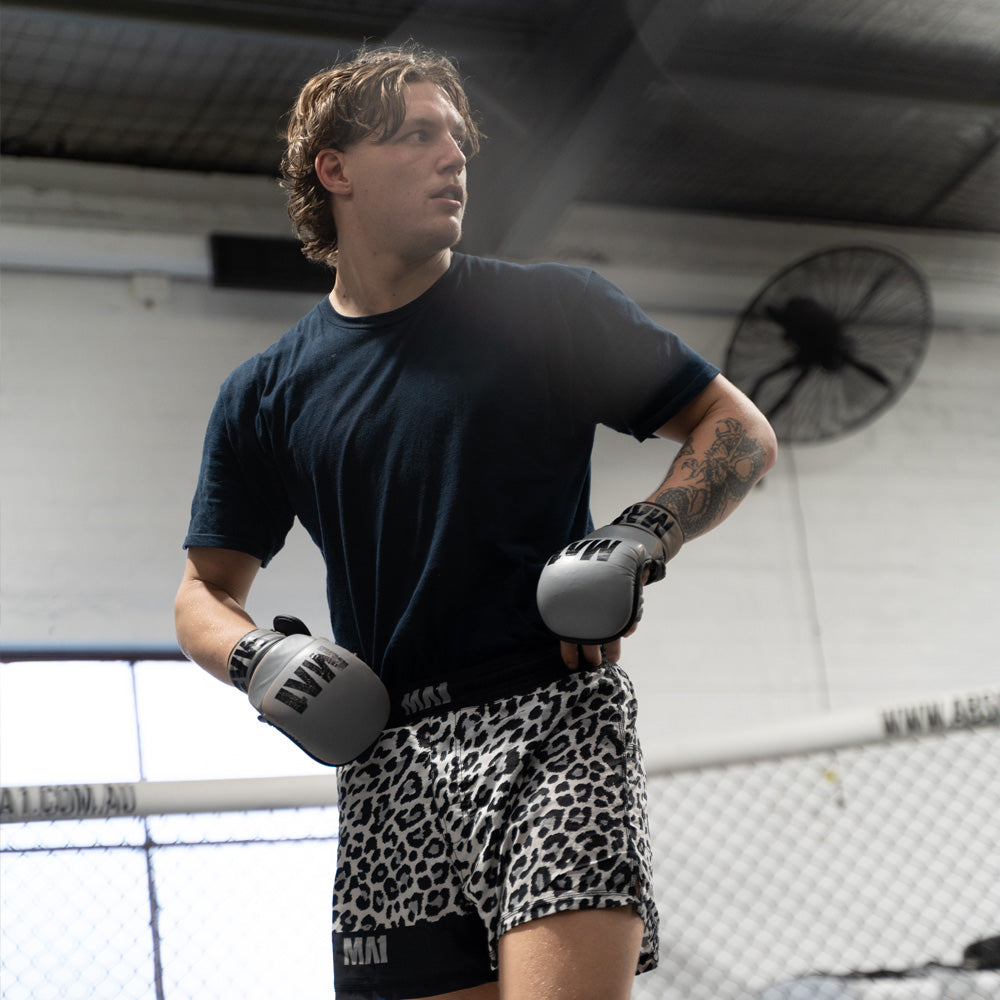 MA1 Craig Jones Snow Leopard High Cut MMA Shorts
---
What's better than Craig Jones leopard shorts?
Craig Jones Snow Leopard shorts in a brand new high cut. With a shorter length to allow those extra complicated, limb tangling moves, these MMA shorts are the ones to compete for. 
Still featuring the super comfortable full elastic waist with draw-string, as well as the stylish pattern, these MMA shorts will see you improving your game when used with regular training.
The full elastic waist means no more bulky velcro around the waist or near the groin to increase comfort and maneuverability. You lock it in with the flat drawstring. 
Same premium stretchy material as MA1 Combat and Barefoot yogi MMA shorts, with sublimation print that doesn't peel, crack or add any thickness or bulk to the smooth material. 
Slightly different cut and available from size XS up to XXL do check out the new high cut size chart. 
Ideal for BJJ, MMA and more, don't forget to view the rest of our range of mma shorts! 
For bulk pricing, please contact us.