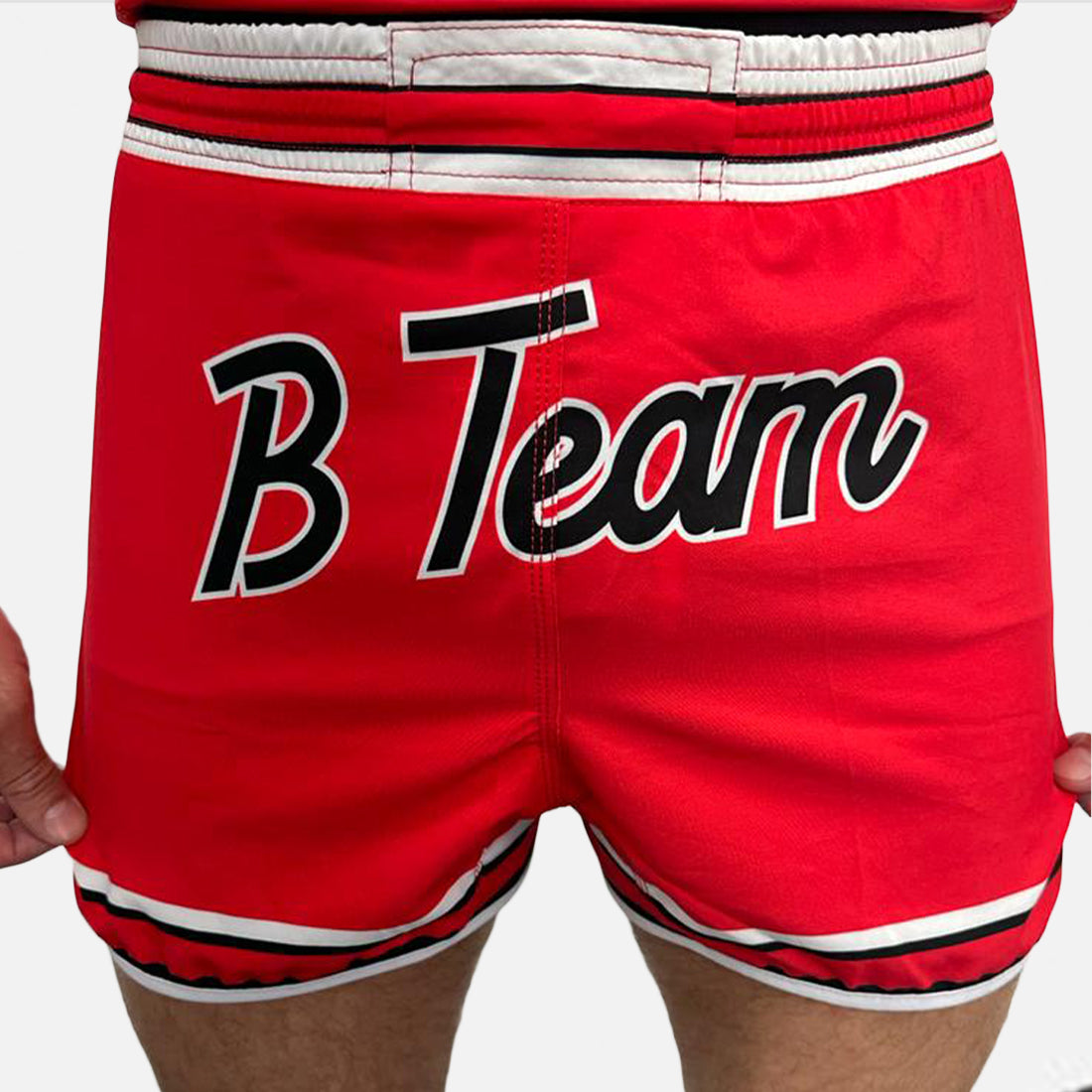 B-Team Bulls High Cut MMA Shorts
---
B-Team Bulls High Cut MMA Shorts
These MMA Shorts feature sublimated print and are lightweight and breathable.
Tried and tested by athletes in multiple disciplines including Craig Jones & B-Team, this range of MMA shorts are the ones to get. 
Featuring a full elastic waist with full length draw-string, in a sleek back to basics design, these MMA shorts will see you improving your game when used with regular training.
The full elastic waist means no more bulky velcro around the waist or near the groin to increase comfort and maneuverability. You lock it in with the flat drawstring. 
Slightly different cut and available from size XS up to XXL do check out the new MA1 Combat Basic High Cut MMA Shorts size chart.
Ideal for BJJ, MMA and more, don't forget to view the rest of our range of MMA shorts! 
For bulk pricing, please contact us.