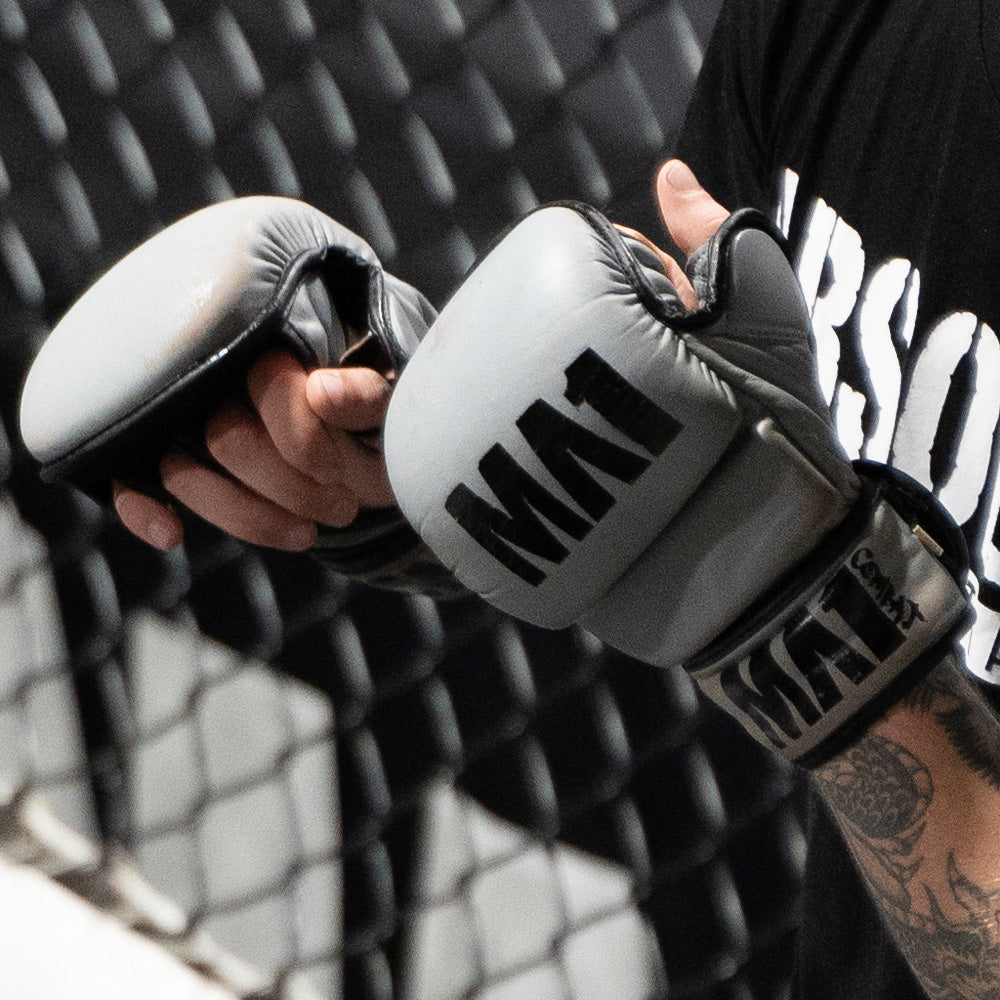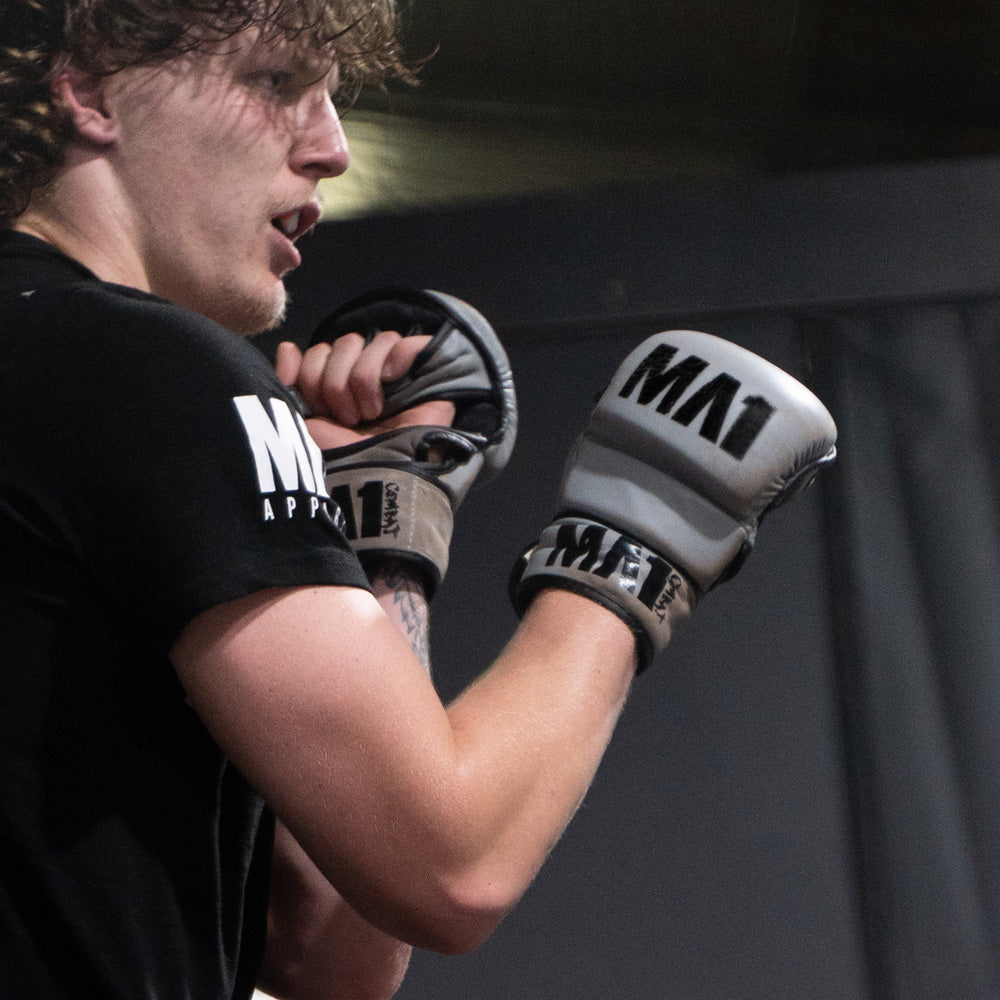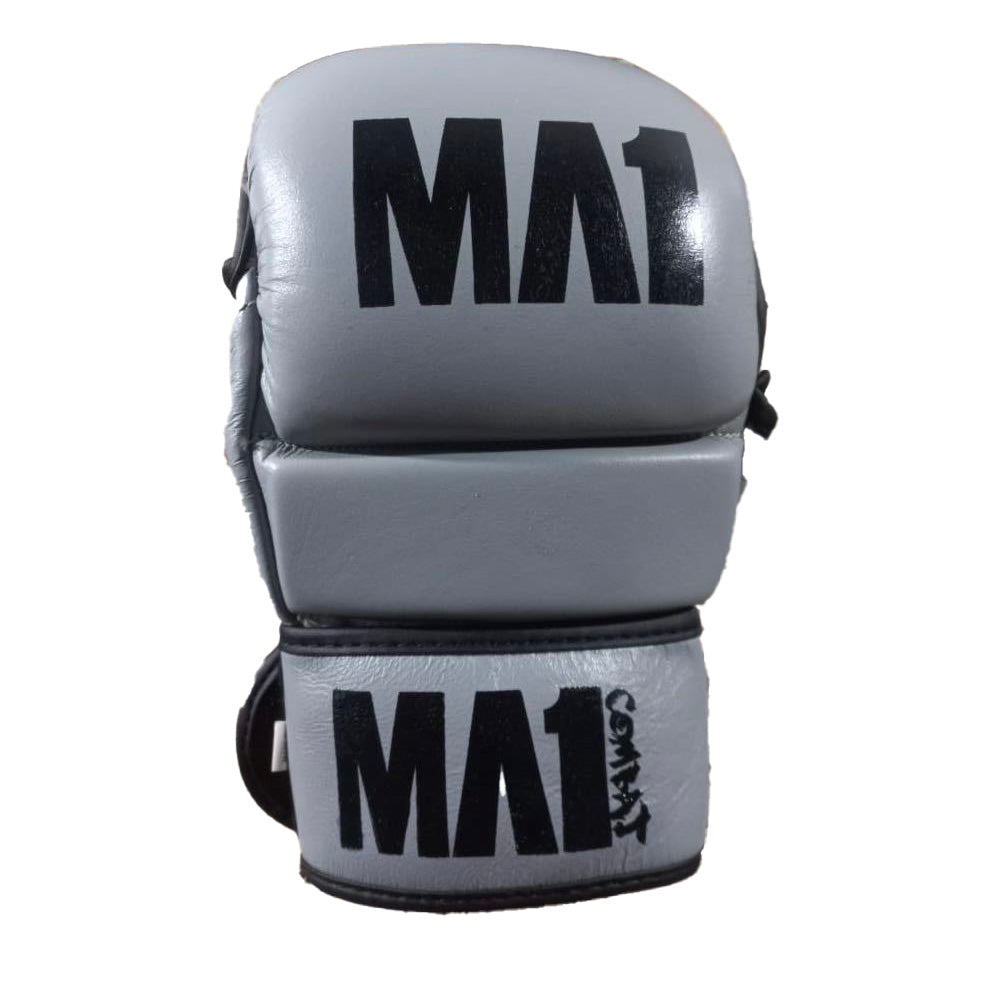 MA1 Grey Elite Leather MMA Sparring Gloves
---
MA1 Grey Elite Leather MMA Sparring Gloves
Crafted from leather, the MA1 Grey Elite Leather MMA Sparring Gloves are designed to provide superior durability and resilience.
Equipped with easy to use velcro straps, you will be warming up in the ring in no time.
Available in: S, M, L & XL but if these aren't for you, do check our our other mma gloves.