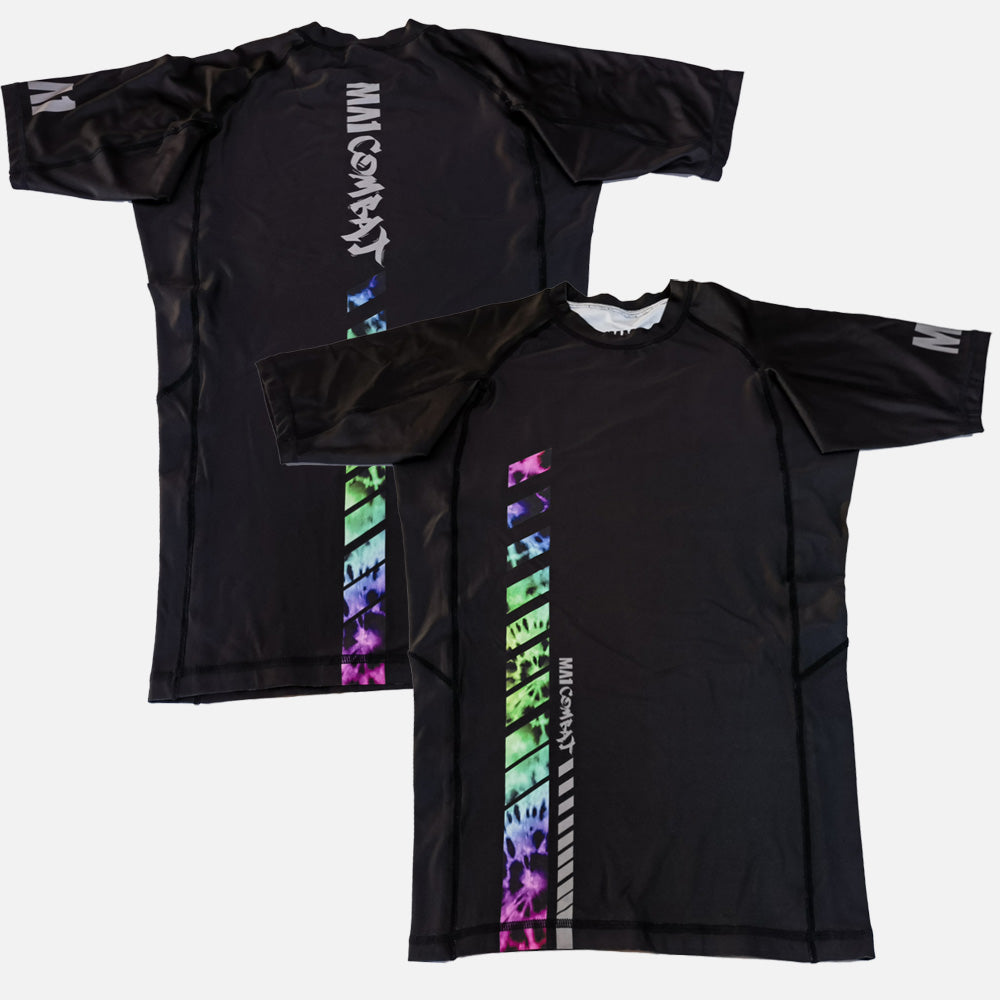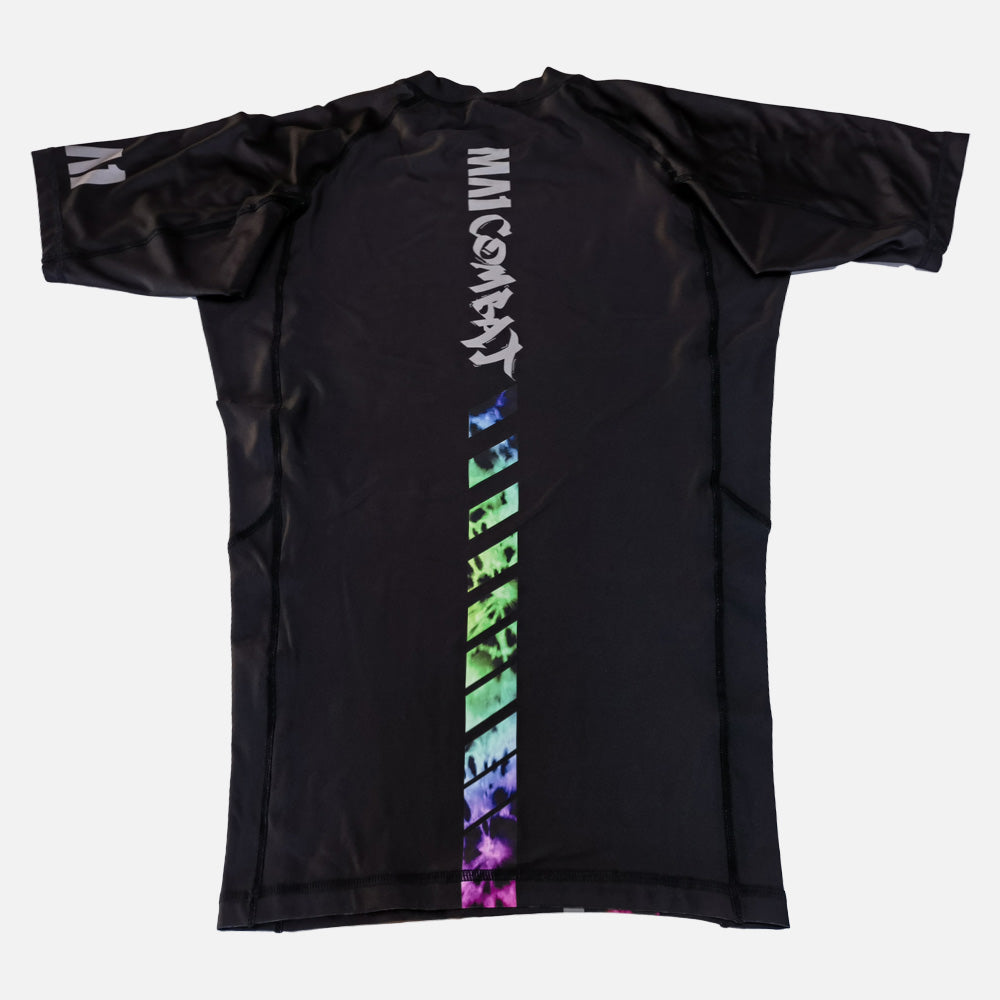 MA1 Tie Dye Black Logo Short Sleeve Rash Guard
---
MA1 Tie Dye Black Logo Short Sleeve Rash Guard
For sure the full tie dye experience is not very everyone - so we at MA1 Combat of course are looking out for you - as even we feel shy of being able to pull off everything like our beloved Craig. So we have come up with a sleek design with that splash of tie-dye to pull the set together - ideal for dressing down the stand-out tie dye shorts! Available in both black and white for your mix-and-matching pleasure - get yours before these are rushed out the door. 
As always, sublimated print, you won't feel any of the bumps or lumps of this print, and it won't crack or peel over time. 
Unisex, these rashies are available in size XXS through to XXL, please check the sizing in the link below to ensure a nice fit.
Ideal for BJJ, MMA, and more, to view other rash guards. 
MA1 Short Sleeve Rash Guard Size Chart
Check out our MA1 Short Sleeve Rash Guard Size Chart for the perfect fit.