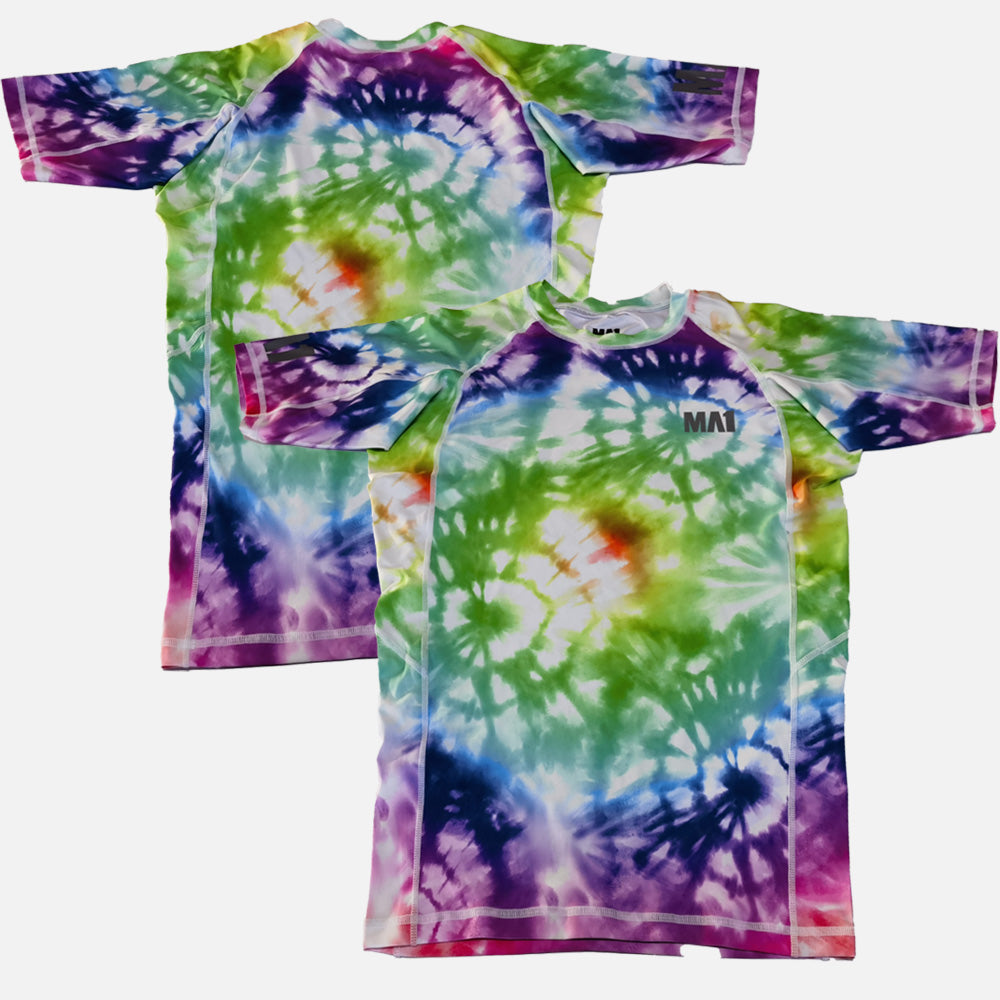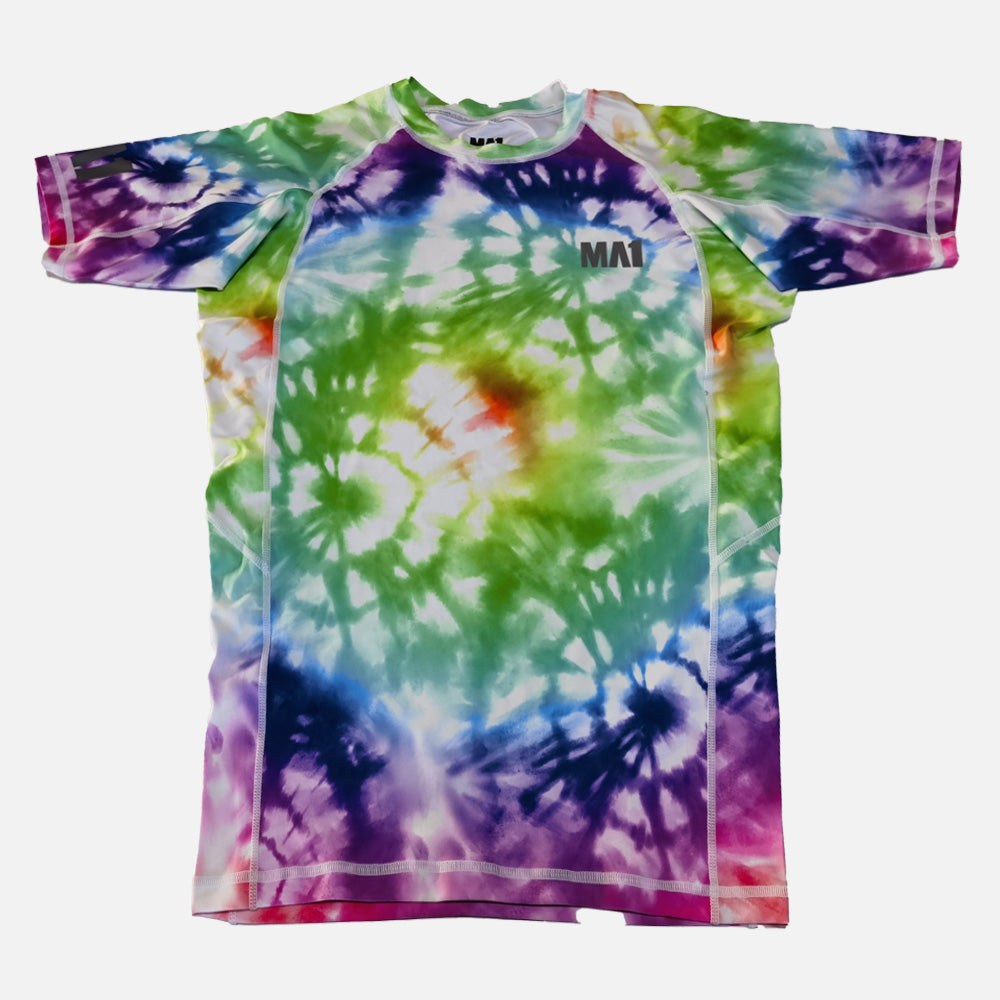 MA1 Tie Dye White Short Sleeve Rash Guard
---
MA1 Tie Dye White Short Sleeve Rash Guard
Everyone for sure now has seen Craig Jones doing his thing in the Tie Dye White shorts. But did you know we made matching Tie Dye White Short Sleeve Rash Guards - now you can get the full set for ultimate tie dye goodness!
As always with sublimated print, you won't feel any of the bumps or lumps of this print, and it won't crack or peel over time. 
Unisex, these rashies are available in size XXS through to XXL, please check the sizing in the link below to ensure a nice fit.
Ideal for BJJ, MMA, and more, to view other rash guards. 
MA1 Short Sleeve Rash Guard Size Chart
Check out our MA1 Short Sleeve Rash Guard Size Chart for the perfect fit.