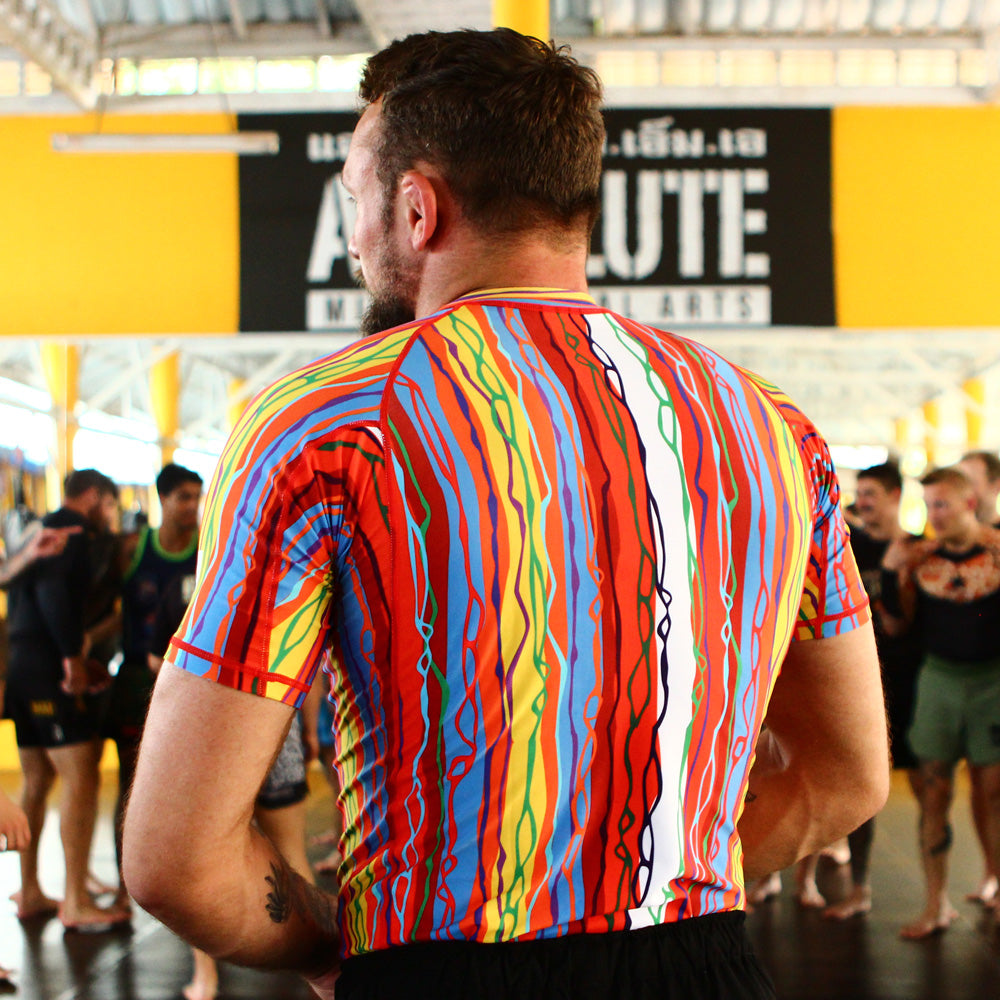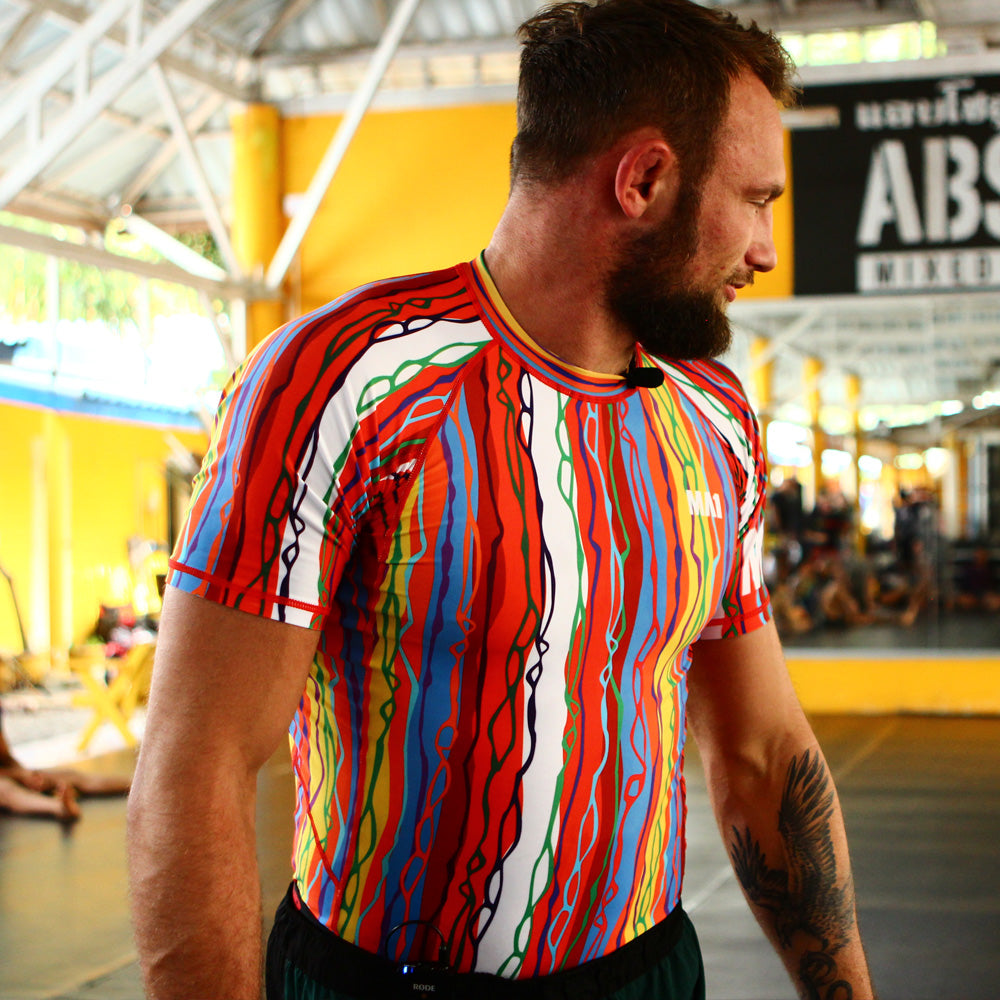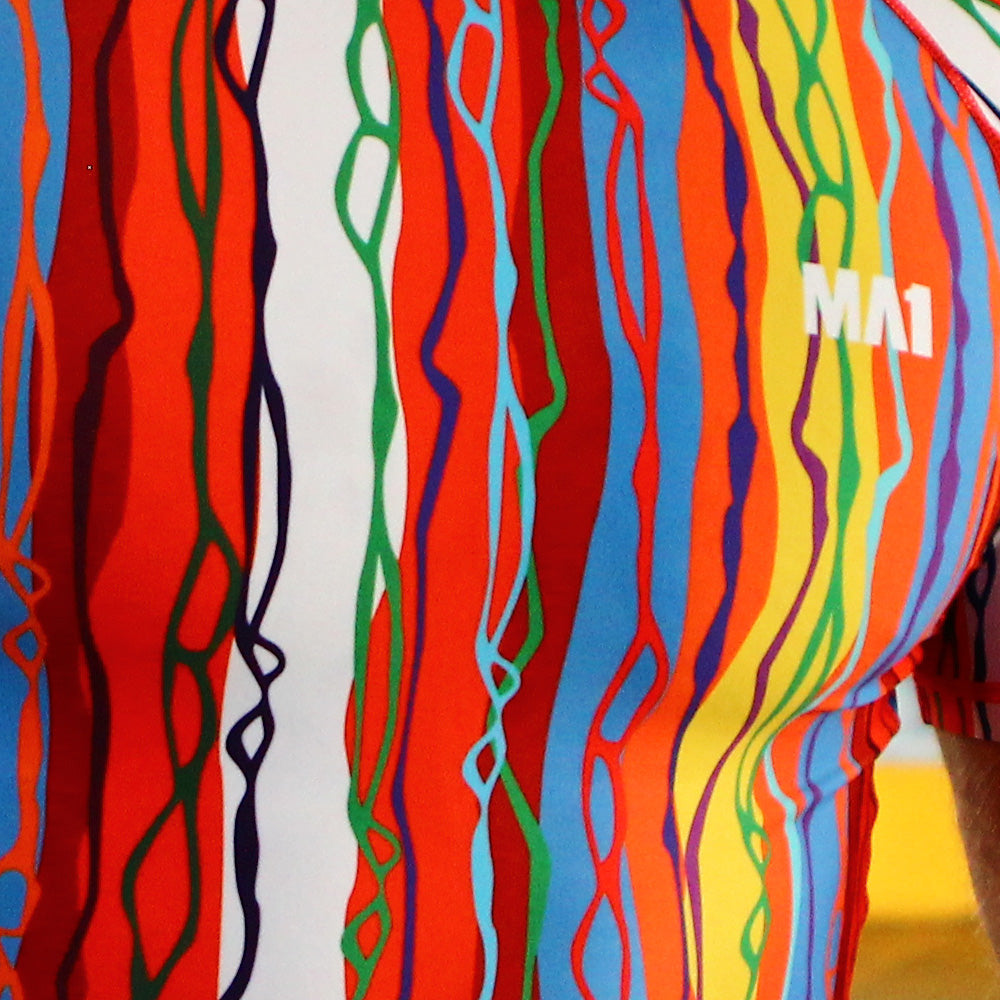 MA1 Chaotic Knit Short Sleeve Rashguard
---
MA1 Chaotic Knit Short Sleeve Rashguard
Look at those colours, those lines, all things that ooze a bit of chaos: a throwback of the 80's kitschy, bright patterned sweaters.
Designed side by side with Craig Jones, this rashguard embraces a retro aesthetic and will become a standout addition to your collection, ensuring you stay both trendy and nostalgically stylish.
As always, with sublimated print, you won't feel any of the bumps or lumps of this print, and it won't crack or peel over time. 
Now in a larger range of sizes to be more inclusive of sizes and as always, unisex, these rashies are available in sizes 2XS through to 4XL!
Ideal for BJJ, MMA, and more, to view other rash guards. 
MA1 Short Sleeve Rash Guard Size Chart
Check out our MA1 Short Sleeve Rash Guard Size Chart for the perfect fit.